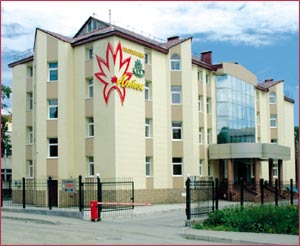 Homey

«Lotus» Hotel is located in city center, close to the Administration of Yuzhno-Sakhalinsk, Sakhalin Region Government, the railway station, offices of Sakhalin Energy Investment Company Ltd and Exxon Neftegas Ltd.

Its location within a quarter of the hotel is separated from the hustle and bustle, while at the same time is in the heart of the business of the city.

Benefits of the «Lotus» Hotel: convenient location, low prices, modern comfortable rooms, cozy atmosphere, attentive staff, large list of free services.

Each of the rooms of the hotel «Lotus» is equipped with private bathroom, air conditioning, queen size bed, refrigerator, satellite and cable TV, tea making facilities.